Credentials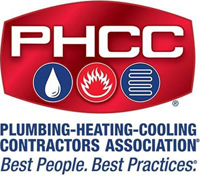 Plumbing, Heating, and Cooling Contractors Association (PHCC)
PHCC is the oldest trade association in the construction industry and the premier organization for the p-h-c professional. As a member of the PHCC, we're part of the largest membership association in our field. The attendant networking opportunities and educational resources means we're always up to date on the latest plumbing techniques.
---

Stoneham Chamber of Commerce
Established in 1984, the Stoneham Chamber of Commerce is the largest organization dedicated to business in the Town of Stoneham. The Chamber provides valuable resources, programs, tools, and services to support its business members, and fosters community involvement and civic pride.
---
Additional Affiliations
Powderhouse Plumbing, Inc. is proud to be a member of the following additional organizations:
Mystic Valley Masters Plumbers Association
New Hampshire Mechanical Contractors
---
Fully Licensed & Insured
Corporate License # 2267
MA Master Plumber # 11495
NH Master Plumber #3208
Sheetmetal License #12170
Pipefitters License #PM-298644
Sprinkler Fitters License #SJ 003561
Oil Burner Technician License # 02006
CSST Certification # 000412EP